Shipping | Returns | FAQs
Our standard shipping option is UPS Ground and costs $8.95, with Free Shipping on all orders $85+.
When you place an order you will receive an order confirmation email as well as a confirmation that your order has shipped. All orders are packaged and shipped directly from one of our two stores on the coast of Maine (our locations).
* We ship to the continental US and now have special shipping options for Alaska & Hawaii.
Most orders placed before 3pm EST will ship on the same business day and all orders will, with few exceptions, ship on the following business day.
With standard UPS Ground shipping your order should arrive between 2-6 business days after placing an order depending on the ship-to address.
Orders with UPS 2-Day Express must be placed by 3pm EST to have them ship that same day. Orders placed after 3pm will ship the following day. Orders placed on Saturday or Sunday will ship on Monday.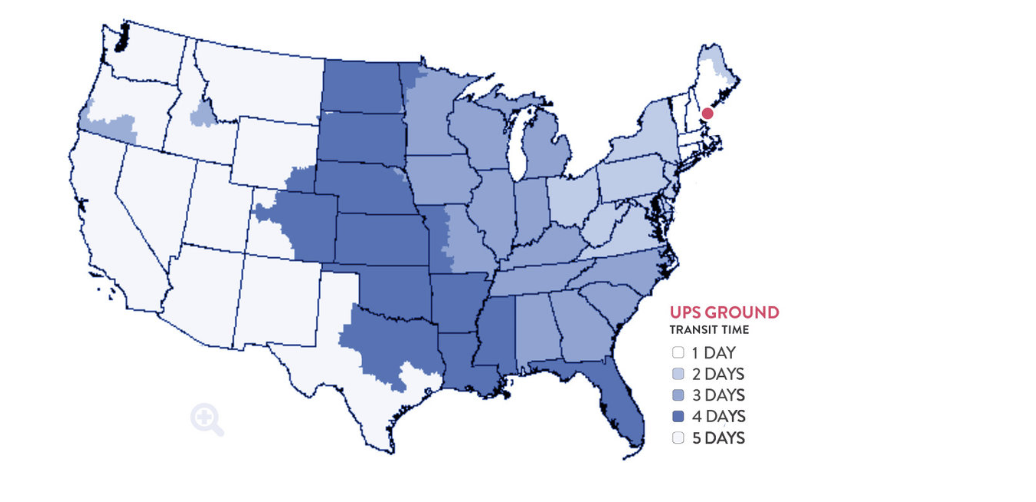 If you are not satisfied with your purchase from This Is It, we will gladly accept returns within 30 days of the original purchase. Merchandise must have tags attached, be unworn and unwashed. If items are returned without the packing slip, you will receive an exchange or merchandise credit for the current selling price of your items.

We provide a UPS return label. If you paid for shipping on your order, the return label is free. If you had free shipping on your order and use the label, we will deduct $8.95 from your refund.
Please include a copy of the original packing slip to help us quickly process your return. If you have questions regarding a return please email help@shopthisisit.com
Please do not request an exchange with your return. Instead follow these two steps:
1) Place a New Order Online at ShopThisIsIt.com

2) Return the Unwanted Items for a Refund (see above)
Use promo code SHIPNEW to get Free Shipping on your new order.
- The code ShipNew is only valid for customers returning an item and placing an order for a new item within 30 days of the original purchase.
- Make sure to use your same name, shipping address and email during checkout
Please ship all returns to:
THIS IS IT
Returns
242 Main Street, Box 1557
Ogunquit ME, 03907
You can call the store Monday-Friday, 9-5pm for help with an online order 207-646-9533. Or email help@shopthisisit.com.
But this form is usually the quickest way to contact us and answer your questions.
Yes! You should be able to find a sizing guide for each designer we carry within the images of each style. You can also find measurements within the bullet description of all styles.
Here are links to all of our sizing guides:
....[and more]
Of course! Come on in! We have two stores on the coast of Maine, one in Ogunquit and another in Kennebunkport.
Here are map links to our locations:
Yes, you can!
To make the text bigger or smaller, hold down the "Command" or "CTRL" key on your keyboard and tap the "+" or "-" button, respectively. To reset the text to its default size, hold "Command" or "CTRL" and press the zero "0" key.
Go ahead and give it a try!
* Changing the size of the text may cause some website elements to become hidden or appear distorted.
To request a catalog fill out the form on this page, Catalog Request »
If you already requested a catalog in the past, don't worry, you don't need to sign up again.
Yes! How'd you guess?
This Is It was opened in Ogunquit, Maine in 1982, and has been family-owned and operated ever since. For more than 40 years we have focused on offering comfortable, stylish clothes at a fair price and, more recenlty, added a commitment to swift shipping!
At our Kennebunkport and Ogunquit stores we welcome customers from around the world that travel to the coast of Maine for its beautiful shores and cool sea breezes. Since 2017 we have enjoyed helping folks from across the US who make the trip to ShopThisIsIt.com for a great selection and an easy online shopping experience.
This Is It has the best styles from the best boutique designers and we're here to help you find your perfect style and fit for the season.